Overview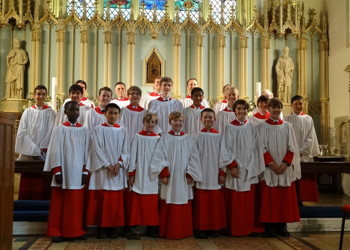 The Scheme is advertised in February and the online application form is available to fill in via the website within the advertised timeframe (see Key Dates).
Applications are invited from boys who have a keen interest in choral singing and whose tenth birthday falls within the academic year of the Tests.
Entry to the Scheme is via a two stage process:
Stage One
Applicants are invited to sit an Academic Test at the School in English and Mathematics.
Candidates who achieve the required academic standard in the Test will then be invited to the second stage.
Stage Two:
A Voice Test is held at the School with our Director of Music and the Master of Music at the King's Chapel of the Savoy.
​Successful candidates commence as Wakeham Choristers one year prior to joining Year 7 at St. Olave's.
Wakeham Choristers are expected to commit fully to the Choir and to continue in it until their voice breaks and it is agreed by the Chapel that they may leave.