Visitors
The school is located in Orpington, Kent and can be easily reached both by road, (Junction 4, M25) and by rail (Orpington Station).
With the exception of our Entrance Test and Open day events, all visitors must report to Reception.
Please see the following links for further information:
Get Directions (using Google Maps)
Location and travel information Guide
Floor mapSchool Visitor Policy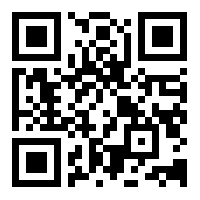 You may also scan the code to the left with either an iPhone camera, a QR reader or Snap Chat or see our Room Plan and 3D view of School Buildings.