Term & Other Useful Dates
Term Dates 2022 - 2023: As maintained school term dates are set by the Local Authority. After a consultation period the Local Authority has adopted a two week autumn half term starting in the 2022-2023 academic year. Please note the autumn half term will run from Monday 17 – Friday 28 October 2022.
---
Other Useful dates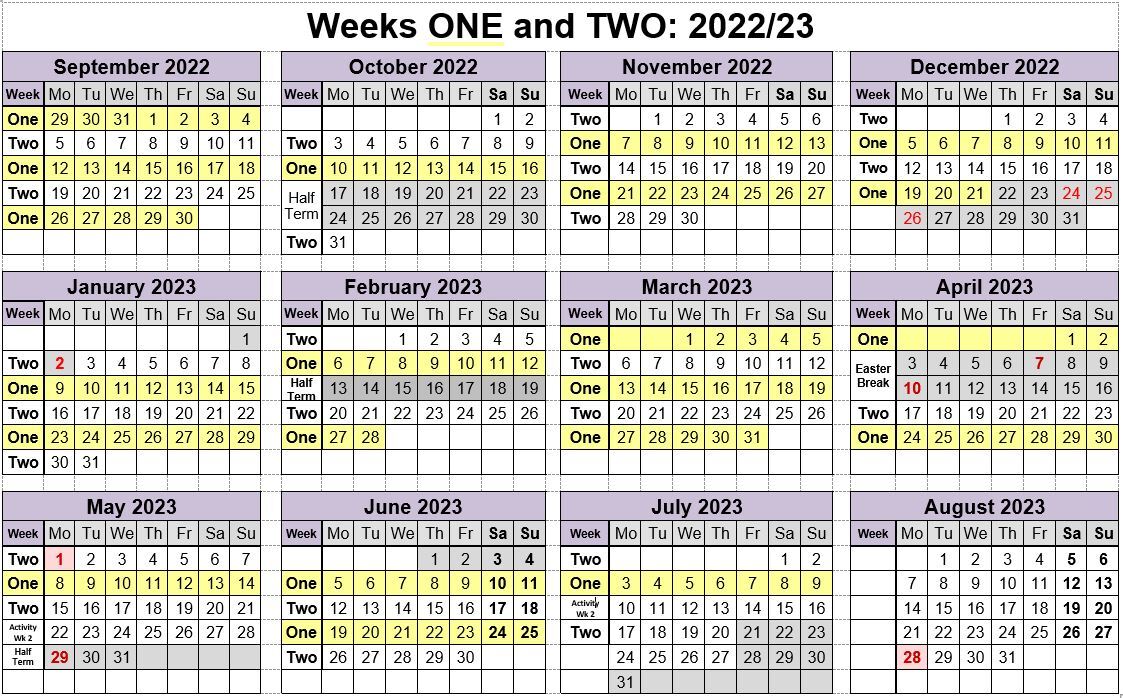 Activity Week One (AW1) and Activity Week Two (AW2) - 2023
---
Parents' Evenings
As a result of delivering on our commitment to hold parents' evenings during the current pandemic Parents' Evenings for the academic year (2022/23) will be held:
remotely (via Student Teams accounts) for years 8, 9 and 13
in school for Years 7,10, 11 and 12.
All Parents' Evenings will be held between 5:00 pm to 8:00 pm on the following dates:
Parents' Evening Schedule - 2022/2023
---
The School Calendar can be accessed by selecting the following image, or via the 'Parents/Carers' or 'Students/Staff' Quick links on the front page of this website:

---
Reports home/IPM Data
All pupil reports are published via the SIMS Parent App.
If you are having problems accessing your SIMS Parent App please see our help pages: