Voluntary Donations
Donations to St. Olave's School Enrichment Fund are used to support the provision of a wide range of curricular and co-curricular activities at the school including our brand new All Weather floodlit pitch, and relieve the impact of overstretched government funding.
---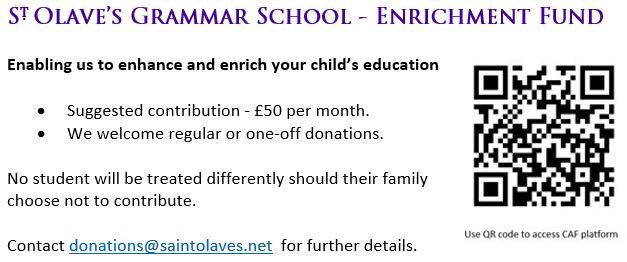 ---
It is important that parents/carers understand that there is no obligation to make donations. Any amount is welcome and no student will be treated differently should their family choose not to contribute.

GiftAid enables the school to benefit by a further 25% of voluntary donations given, so do please remember to tick the Gift Aid box if you are an eligible UK tax payer.
---
How to Donate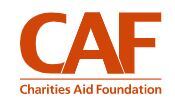 Parents/Carers wishing to make donations to the St. Olave's Grammar School Enrichment Fund, can do so via the Charities Aid Foundation (CAF)
Please ensure you only select 'St Olave's and St Saviour's Grammar School' when making your donation, (NOT 'St Olave's & St Saviour's Schools Foundation CIO' which is a different organisation). If in doubt, please ensure you check the School's Post Code which is: BR6 9SH)
Donating via the CAF platform, ensures St.Olave's is able to automatically process the associated Gift Aid element of your donations.
CAF is a registered UK Charity that offers products and services under one roof, to help contributers plan their charitable giving and Gift Aid.
Alternatively you may set up a Standing Order with your bank either directly via your Online banking/App, or you can fill in the Standing Order Form and Gift Aid Form, returning both originals to the School Finance Office. We will forward the form to your bank on your behalf.
---
Please note that donations are non-refundable. You can also contact the school directly, if you have any questions, via: donations@saintolaves.net
Click here to see the impact of your voluntary donations