Latest Achievements
Experience - Enjoy - Excel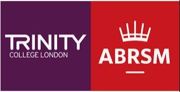 Music plays an important role at St. Olave's. In addition to curriculum tuition, there are very many opportunities here for Olavians to develop their musical abilities.
We are delighted to congratulate the following students who, despite the restrictions imposed by the Covid 19 Pandemic, have continued to enjoy and progress their skills:
---
Mayukh Jayagopal (10M) has secured Merit at Classical Guitar Grade 6 exam (Trinity College London)
Adrian Manickarajah (Yr12), completed his Electronic Keyboard with Trinity College London and passed with a Merit.
Alfie Beston (9N) won the Norman Trotman BYMT Rotary Music Competition on Saturday, 8th of May. Alfie performed 'Can you Feel the Love Tonight' on alto saxophone. Well done Alfie - a fantastic achievement. https://www.youtube.com/watch?v=1BL_cYAncSQ
Sean Lee (Yr 10), was awarded a Distinction and Silver medal in the Grade 8 piano class at the Blackheath Music Festival. He also achieved Grade 8 in Piano.
Kasim Rehman (8L) achieved his Baritone Grade 6 with merit during the Easter holidays.
James Guest (Yr 12) achieved Distinction in his recent Grade 6 Clarinet exam
Keshav Sheshadri (Yr 9) won 1st prize at the Purley & Coulsdon Music Festival - Piano, Open Class for 14-16 Years.
Srij Bera (Yr 11) achieved a Distinction in his recent Grade 7 Piano Performance Exam
Tanish Arjaria (Yr 9) achieved a Merit in his recent Piano Grade 4 exam.
Aneeq Weerasinghe achieved a Distinction in his recent Trinity College Grade 3 Piano.
James Guest (Yr 12) has been awarded a Distinction in his recent Grade 6 Saxophone Examination.
Aarav Gupta (Yr 9) passed his Grade 6 piano exam with high marks.
Neal Ye (Yr 7) achieved a Distinction in his Grade 7 piano exam.
Nilay Balaji (Yr 10) who achieved Distinction in his Grade 5 ABRSM Piano Theory.
Rishi Nandakumar (Yr 9) who achieved a Merit in his ABRSM Grade 3 Piano exam.
Callum Kwan (Yr 11) who recently passed his Grade 8 Piano with Distinction AND his Grade 3 Violin with Merit.
Aditya Palaniappan (Yr 13) achieved his Grade 8 Guitar.
Kasim Rehman (Yr 8) passed his Grade 5 Music Theory with Distinction and also passed his Grade 5 Piano exam.