Clubs and Societies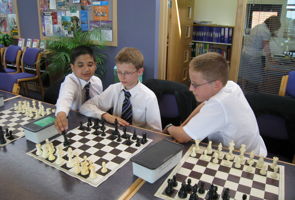 A wide variety of co-curricular activities are available for students to build on existing talents whilst developing new skills and interest here at St. Olave's with the vast range of opportunities, often jointly led by senior students that take place during the school week, on weekends and during school holiday periods.
Autumn Term Clubs and Societies - Autumn Term 2020
---
Covid 19
This Term's Clubs and Societies are much more limited than usual (due to the Covid-19 social distancing requirements, whilst maintaining Year Group bubbles.)
Our planned programme for Autumn 2020 is outlined below. However, this will be adjusted as appropriate following the latest guidance published by DfE on 4th November. (All Schools should not run any after-school or before school extra-curricular activities that do not lead to any qualification, only formal provision (such as music tuition or anything that supports education and that leads to a qualification; boosters, clinics and music lessons can run before and after-school.) Sadly, any clubs, teams or societies cannot run outside the school hours of 8:40 to 16:00. This will be in place until Wednesday 2 December unless guidance changes, which we will continue to monitor.