Governance Membership
Mr A. Boyd - Chairman of Governors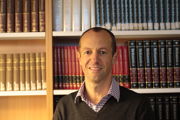 Adrian is an Old Olavian (1983-90) and during his time at the school was 1st XV rugby captain and deputy head boy (it was before the school became co-ed!). Following St Olave's he went up to Cambridge University and graduated in chemical engineering, as well as earning a Blue for rugby.
Starting work Adrian qualified as a chartered accountant and worked for many years as a managing director at UBS, a large financial services firm. He is now Finance Director at Macfarlanes, a law firm based in London.
He has school governor experience having been a co-opted governor of a primary school federation in Hackney and the responsible officer for the Bridge Academy (also in Hackney, a secondary school sponsored by UBS). Adrian & his wife Lisa live locally in Chelsfield and have 3 children. The eldest, Billy, formerly a pupil at St. Olave's, is currently at university, Abby is at Newstead Wood School and the youngest Emily is at Tonbridge Girls GS. All the family love travelling and taking part in an assortment of sports and fitness activities.
---
Councillor Robert Evans - Vice-Chair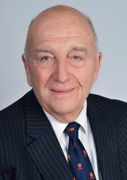 Robert was educated at a small Essex grammar school before moving on to gain a B.Sc in Physics at Reading University and a Diploma in Education at Bristol University.
He enjoyed a career in teaching in both maintained and independent sectors holding several senior posts including the headship of Watford Grammar School. As well as working within a variety of schools he was an examiner in 'A' level Physics and a lead inspector in the Independent Schools'
equivalent to Ofsted.
Bob has been an elected Councillor in Bromley since 2006 mainly for Farnborough & Crofton ward. He has held several senior roles including a five-year stint as Cabinet member for Social Care. He now sits on several Scrutiny committees and is a Board member of Mytime Active, a Governor of King's University Hospital Trust and a member of Rochester Diocesian Board of Education and the Court of St. Olave's & St Saviours.
He is an experienced school governor having served as such at several schools in Bromley and Croydon including being Chair of Governors at the Priory School.
Bob lives in Locksbottom with his wife Desiree who is a retired Health Visitor- and currently a Governor at Ravenswood School.
They have two grown up sons- one a lawyer living in London and the other running a Private Equity Fund in California and having their only two grandchildren.
He is an all-round sports fanatic- President of Rosslyn Park Rugby Club, a member of MCC & Essex County Cricket Club and a lifelong and long-suffering West Ham supporter willing to bore anyone at the drop of a hat about the glory days of Moore, Hurst, Peters et al.
Bob wishes to use his wide experience to support the school in its continuing development.
---
Ms S. Rose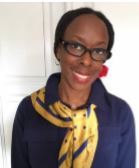 Passionate about safeguarding, Safron is a child protection specialist, who qualified as a social worker in 1990. She has held several operational and strategic posts, and prior to setting up her own safeguarding consultancy company, she was Director of Children's Services for London and the South East at the NSPCC for ten years.
She has managed a broad range of multi-disciplinary services that protect and promote the wellbeing and welfare of children and young people. She has been a member of several government advisory groups and is the author of a number of Serious Case Reviews.

In her current consultancy role, she works with diverse organizations and business sectors across England and the Channel Islands to ensure effective child protection polices, procedures and practice. She is also a trustee at a national children's charity.

In her spare time, Safron is a keen skier, enjoys wandering around art galleries, going to the theatre and to trip the light fantastic on the dance floor.
---
Dr D Ryall
David has been a Foundation Governor of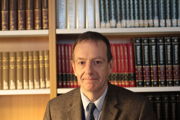 St. Olave's since September 2017. He sits on the HR/Admissions and Curriculum committees and is also the Link Governor for PE.
David is currently the Director of the Santa Marta Group, which is an international NGO that works to combat modern slavery and human trafficking. An experienced trustee, he is a board member of a charity working in the Middle East, a trustee of the St. Olave's and St Saviour's Schools Foundation, where he sits on the Funds Committee, as well as a member of the Expert Advisory Council of the Global Fund to End Modern Slavery, which is based in Washington D.C.
---
Mrs Sarika Chaudhary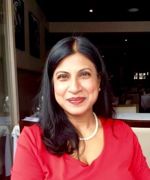 Sarika has a rich background in education and secondary school leadership. She has the experience of diverse settings ranging from inner city state schools, international private schools, mixed as well as single sex schools and has the track record of sustaining high standards that are validated through Outstanding Ofsted Judgements.
Sarika is currently a Deputy Headteacher in a large secondary school in London. In this role, she leads on Quality of Education with a focus on curriculum design, teaching & learning, assessment, professional development and careers education. In her previous senior management experience, Sarika has led the English faculty, SEND provision for neurodiverse students and pastoral care of students aged 11-18 years.
Sarika became the Co-opted Governor in 2018, after serving as a Parent Governor in the school for five years. Sarika is the Chair of the Curriculum Committee and Link Governor for Creative Arts Faculty in 2022-23.
Sarika grew up in New Delhi, India, where she pursued her education, including a Bachelor's and Master's degree in English Literature at Lady Shree Ram College, University of Delhi.
Sarika has loved the experience of fusion of cultures and ideologies in her journey of travelling around different countries. She lives in Orpington with her husband, Ajay. Their son enjoyed the experience as a student at St Olave's Grammar School and then studied BSc Economics from London School of Economics.
---
Mrs Alexandra Fabian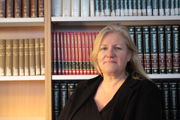 Alex joined the governing body of St Olave's in April 2018 and is the Dulwich Estate appointed governor. She is the Chair of the Curriculum and HR committee. Alex lives in Dulwich and has four sons, now in their twenties.
She read Classics at Wadham College, Oxford and her background is as a merchant banker for N M Rothschild & Sons Limited, where she worked in their corporate finance division. She moved to Ottawa, Canada in 1990 and worked at The Conference Board of Canada, a business think tank, until her eldest son was born, moving back to the UK in1992.
She has been involved in education for many years, as a governor, PTA committee member, a parent, and, for the last ten years, as an employee of Dulwich College. She is a former Chair of Governors and Parent Governor at Dulwich College Infants' School, a Church of England school.
Alex is married to Andy, who is the finance director of an IT company. She runs two reading groups, a netball team, loves playing tennis and spends lots of time in the Isle of Wight.
---
Ms Shalini Sharma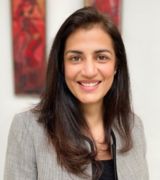 Shalini joined the governing body of St Olave's Grammar School in July 2020. With an undergraduate degree in Law & Politics and an LLM from the London School of Economics, Shalini has more than 20 years of experience as a solicitor in financial markets.
She is currently a member of the in-house legal team of a large financial institution and General Counsel for their European investment bank. Her role involves advising on broad range of legal, regulatory and strategic matters, including advising the bank's Boards and Executive Committee, sitting on several bank steering committees and managing large legal budgets.
Shalini hopes to utilise her skills and her experience in corporate governance and dealing with regulatory bodies to add value to the school board by asking probing questions, defining strategy and holding the school to the highest ethical standards. She believes a well-balanced, considered and robust approach to oversight and financial management is paramount. She also believes that the best education is one that instils a love of learning and enables pupils to fulfil their greatest potential.Shalini lives in Beckenham with her husband and three children. Her two sons are current Olavians and her daughter is a pupil at Newstead Woods. Her interests include reading, art, music and travel.
---
Dr Mohammad A. Fallaha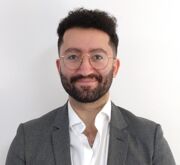 Mohammad attended Olave's from 2007 - 2013, serving as co-School Captain in his final year there, prior to attending Medical School at Imperial College London where he graduated with triple distinctions in Medical Science, Clinical Science and Medical Practice. During this time, he also obtained a First Class (Hons) BSc in Pharmacology, alongside his MBBS.
He is currently a trainee surgeon in the East of England Deanery, rotating through hospitals within the region during his training period. He has published in journals on topics within general surgery, paediatrics and orthopaedics, and has presented internationally in medical conferences.
More recently, Mohammad has shifted his focus on education within healthcare, and has begun performing research on optimising surgical education for medical students and junior doctors. He runs a free national teaching course for final year medical students annually, and is often invited to talk to undergraduates at medical schools both in the UK and abroad. He is undertaking a PGCert in medical education to further his knowledge on pedagogy and learning, and is keen to use his understanding of pedagogy and passion for teaching to give back as a Governor at St Olave's.
His interests outside of work include skiing, travelling, and all things automotive. When he's not at work, you'll likely find him in a cafe planning his next road trip!
---
Mrs A. Baldwin Webb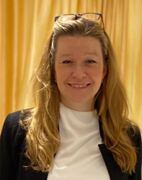 Ariane joined the Governing Body of St. Olave's Grammar School in October 2022. She has an honours degree in Law from the University of Kent, and an experienced financial crime practitioner with over 17 years financial crime prevention experience in the city of London.
As part of that she has been delivering process change, identifying key risk controls in numerous control functions including internal audit, compliance, risk and client onboarding in numerous business lines and sectors including asset management and investment banking. Most recently Ariane acted as an MLRO and Sanctions Officer and as an external marker and examiner. She is currently the global course director at the International Compliance Association, a leading professional regulatory and financial crime compliance training provider. Her role involves training large cohorts of professionals in financial crime prevention, anti-money laundering and managing sanction risk and creating new course for Money Laundering Reporting Officers.
Ariane hopes to add value to St. Olave's Governing Gody with her skills and experience in risk management, understanding of regulatory knowledge, and with her passion for lifelong learning. Ariane lives in Orpington with her two children. Her son is a current Olavian, and her daughter has recently completed her 11plus exams. Ariane's interests include reading, gardening, and travel.
---
Mr R. Bhatnagar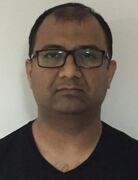 I have been working as an IT manager for 21 years, after completing my studies in Computer Engineering from India and an MBA in Project Management.
I am currently responsible for managing programmes for a financial institution. I live in Orpington with my family, including my elder son who is attending school here. Additionally, I am trained as a mental first aider and have a keen interest in partnering with people.
During my free time, I enjoy going for walks, playing table tennis, and watching movies with great enthusiasm.
---
Mr P. Bassett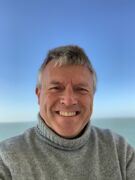 I have had the privilege of both studying (1975-82) and teaching (2016-22) at St. Olave's, and now retired, welcome the opportunity to continue my association as a Governor.
On leaving St. Olave's, I gained a BSc Pure Mathematics and Statistics degree at Exeter University which in turn led to a 30-year career in The City, working in client relationship roles within stockbroking, investment banking and asset management.
In 2013, it was time to change course and I trained for a new career in teaching inspired by a seed that was planted during work experience at STOGS in 1981. I taught at Coopers School Chislehurst, before joining the teaching staff at St. Olave's as a Teacher of Mathematics. Whilst at the school, I was responsible for developing an Outreach Programme to local Primary Schools. I was also 2i/C and Head of KS4 in the Maths faculty.
40 years after leaving St. Olave's as a student I retired in 2022, however I do not want to just walk away from a school that has given me so much over these four decades. I relish the opportunity to use my skills, and experiences from teaching at the school to proactively support its continued development, whilst again working with colleagues who supported me during my tenure at St. Olave's.
I grew up and lived in the Orpington area for almost 50 years, until recently moving into Kent. I am married to Julie and have three children. I am a season ticket holder at Arsenal, enjoy playing golf and am looking forward to extra theatre visits and to exploring more of the UK.
---
Dr A. Abbattista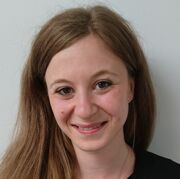 After receiving a BA and MA in Philology, Tradition and Classical Literature from the University of Bologna, I completed a PhD in Classics and taught as Visiting Lecturer at the University of Roehampton. Alongside my academic research and publications, I then decided to move to secondary school teaching to inspire pupils with my knowledge of and passion for ancient Greek and Latin.
I have been working at St. Olave's for four years as Classics teacher, and have constantly embraced the opportunities received to develop my leadership skills and to contribute to the vision and ethos of the school. In fact, I monitor and support the academic performance and wellbeing of Year 7/8 pupils as Head of Year; my pastoral role consists also in co-ordinating the Outreach provision we offer to local primary schools, the RSHE curriculum and the House system; in addition, I am part of the Child Protection team acting as Deputy DSL. Having been appointed as Staff Governor, I hope to make a real contribution to the behaviour and culture of our school.
In my free time, I enjoy travelling with my husband, reading academic books and watching dramatic performances.
---
Ms M. Sullivan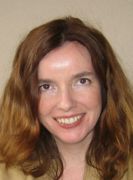 Maire has taught English at St Olave's since 2001 and was co-opted to the Governing Body as a member of the teaching staff in 2017.
She graduated from London University and worked for several years in the NHS in health care standards and contracting before doing teacher training. She didn't plan to stay long in the job but really finds it a great pleasure to work with the students and staff of St. Olave's and wants to support the continued development of the school. She is particularly interested in the architectural and environmental aspect of school life.
---
Rev'd George Rogers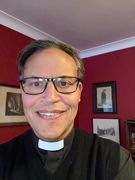 I am very happy to have been appointed as a foundation governor at St Olave's and look forward to getting more involved in the life of the school. I am presently the Vicar of All Saints' Orpington.
I have lived in the US, the UK and Canada. I am a graduate of Yale and I have been a priest for twenty-one years. I used to enjoy riding, ice hockey and squash, but prefer running these days to keep fit. Reading is also a passion- philosophy, Ruth Rendell novels and psychoanalytical works, as well as perusing varieties of maps. I also enjoy playing classical guitar.
I most recently served as the Vicar of the Benefice of Milton Regis with Murston, Bapchild and Tonge, in the Diocese of Canterbury.
During my tenure, I served as a foundation governor at Bapchild and Tonge Church of England primary school as well as Sunnybank primary school. I also served as chaplain to the Air Cadets, to the Sea Cadets, to the Rugby club and at Canterbury cathedral. My wife Dr Yun Lee Too is a Cambridge educated classicist who has taught at Cambridge, Liverpool, Columbia and Royal Holloway. She has published widely on various Greek and Latin topics. Yun Lee has also taught courses and led workshops
in the London and New York and on Christian hospitality, has led scholarly Bible studies; looking at the ancient roots and meanings of words in Biblical texts and has been on a team in the diocese of Canterbury teaching the "Deepening Discipleship" course. She enjoys the worship and fellowship at All Saints' as well as being closer to the library of the Institute for Classical Studies in London.
We are both foodies who enjoy dinner parties as well as the fine wine that goes with it. Theatre and concerts are also favourite activities.
---
Mr A. Rees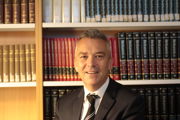 Andrew grew up just outside Cardiff, and graduated in Chemistry from Bristol University. He has been in education for the last 25 years, working previously in two high performing independent schools, before joining St. Olave's in 2004.
His roles at St. Olave's have included being Head of Chemistry and Head of Science; he joined the Senior Leadership Team in 2009. Andrew was made Acting Headteacher in October 2017, and was very proud to have been appointed as Headteacher in June 2018.

In his spare time, Andrew enjoys running, watching rugby and trips to the theatre with his wife.