Careers Talks
All students are welcome to attend our series of lunchtime careers' talks. A diverse range of career options will be described by external speakers giving students a chance to gain an insight into possible career routes for themselves. Each presentation will be followed by opportunities for students to ask questions of the professionals.
All talks take place on Tuesday's (unless otherwise stated) at lunch time 1.00 - 1.35 pm in the Chapel.
Spring Term 2023 - Forthcoming Careers Talks:
Our next lunchtime Careers talk will be held on: Tuesday 7 February 2023 - 1.05 pm in The Chapel
On Tuesday 7 February Lars Becker, Senior Associate at Private Equity company Blackstone, will deliver our lunchtime Careers Talk via video link from Blackstone's London Head Office. He will explain what Private Equity is and the process behind a Private Equity deal. All Olavians are invited to attend the talk which will take place in the Chapel at 1:05pm. Please arrive by 1:00pm so that we can make a prompt start and make the most of Mr Becker's time.
Biography
Lars Becker is a Senior Associate in Blackstone's Private Equity Group, based in the London office. Since joining Blackstone in 2019, Mr Becker has been involved in the execution of Blackstone's investments in Bourne Leisure, Desotec, Esdec and Leica. Before joining Blackstone, Mr Becker interned at J P Morgan, Credit Suisse, Roland Berger and Deutsche Bank.
Mr Becker holds a Master of Arts in Accounting and Finance with a Major in Corporate Finance from the University of St Gallen and a Bachelor of Science with a Major in Banking & Finance from Frankfurt School of Finance and Management.
Blackstone invests across industries in both established and growth-oriented businesses across the globe. For more information about Blackstone, please see the company website as follows:
https://www.blackstone.com/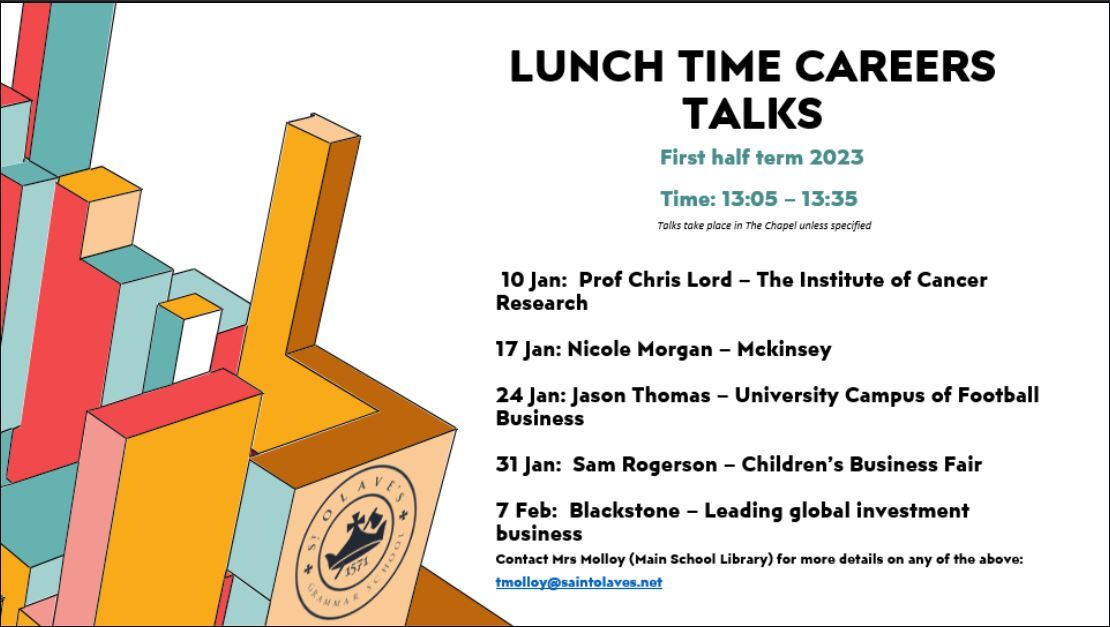 Work Experience and Careers information is updated regularly on this website / If you have any questions, please contact: