Catering/Cashless Payments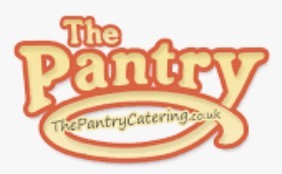 We are delighted to welcome our new catering service partner The Pantry.
Parents/Carers will use the online payment system sQuid to top up their child's catering purse account.
At the start of each academic year, NEW parents/carers are emailed a unique registration code and security PIN together with instructions to create their sQuid accounts (please see further details below).
From September 2021, students and staff will be issued with a bespoke pin number, unique to each diner and account, to pay for their food.
During September 2021, The Pantry will also be introducing facial recognition to diners' accounts. (There will be further information about this circulated shortly).

the pantry - Menus and tariffs
The Pantry - Christmas/seasonal Menu - December 2021
The Pantry - Mid-Morning Break
The Pantry are always open to feedback. Comments or queries can be directed via email or via phone (8 am - 5 pm).
The Pantry - refunds/queries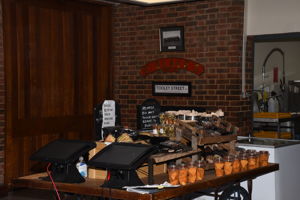 Should you have specific queries relating to your child's CATERING Purse, please contact The Pantry directly,via: stolaves@pantry.email
For information regarding The Pantry's refund procedure please email: office@thepantrycatering.co.uk with the subject 'Refunds' quoting, the Students Full Name, Form, Bank Account Holders Full Name, Sort Code, and Account Number.
Please allow seven working days to apply the refund via BACS.
The Pantry - special dietary needs
The Pantry's Nutritional Team are happy to accommodate any special dietary requests, so if you require any further information on their meals, or an adjustment to be made, simply complete their Special Request Form:
https://www.thepantrycatering.co.uk/school_meals/forms/special-dietry-requirements.php or contact us on nutrition@thepantrycatering.co.uk.
---
sQuid - cashless payment system
cashless payments for food, trips, resources & events
The School operates an entirely online, cashless operation, which uses a unique pin code/facial recognition. All Olavian accounts will contain an electronic 'purse' used to top up payments for food at School (as well as a Trips and Offers 'purse' for other payments).
Parents'/Carers' are invited to set up a sQuid account when they join the school via an email generated from no-reply@squidcard.com. If you cannot see this email, please check your spam/junk mailbox and add to your safe sender list. The following guide will assist in creating a sQuid account:
How to register a sQuid account
To add funds/top-up your child's catering purse, please access the online portal via the Parent/Carer quicklinks (top left corner on the front page of this website) or via:
To check if your child is eligible for free school meals, please select the following link:
Is my child eligible for Free School Meals?
Already have a sQuid account from another school?
Simply add your child's sQuid registration number and security code to your account on the 'Users' page.
Once you have created and activated your account, you will be able to access and manage your sQuid account online at anytime to:
Top up your account from your bank account, credit or debit card
Check your account balance
View your transactions
Update your details
Add further children to your account
Please refer to the sQuid web site for full Terms and Conditions.
---
General information regarding sQuid
Information is available via the following links:
Help with sQuid
In the unlikely event that you encounter any difficulties with sQuid there are points of contact identified on their website.
If you experience any general difficulties with the workings of a sQuid account please contact sQuid via:
http://www.squidcard.com/contact.aspIf you have any specific difficulties with the operation of your individual account, the quickest and most secure method of seeking help is to email or phone
If you have unused eMoney that you wish to have refunded, or if you wish to close your sQuid account, you can do so by writing to them at: