Goethe Institut winners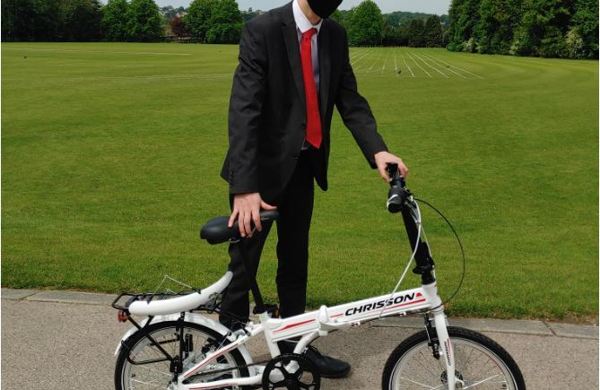 8 Jun 2021
We are very pleased to share that the Year 12 team of Germanists that won the Goethe Institut's prestigious 'Oekoropa' competition earlier this year received part of their prize just before half-term: each member of the team, and Frau Probodziak, was sent a brand-new folding bicycle.
These came partly deconstructed for ease of delivery, and the instructions for assembly were entirely in German, so some fun was had with the assembly. Special thanks to Mr Twose for lending his DT & engineering expertise - and some handy tools! - which were invaluable to get the bicycles up and running.
The Year 12 Team were already awarded their prize money from the competition earlier this year, and are still debating whether or not to put this towards the originally planned carbon-neutral tour of Europe, or to donate this to an environmentally-friendly cause. Well done again to Frank Shrimpton, Peter Bellerby, Jamie Perry, and Matthew Todorov on this achievement.