charity Staff Football Match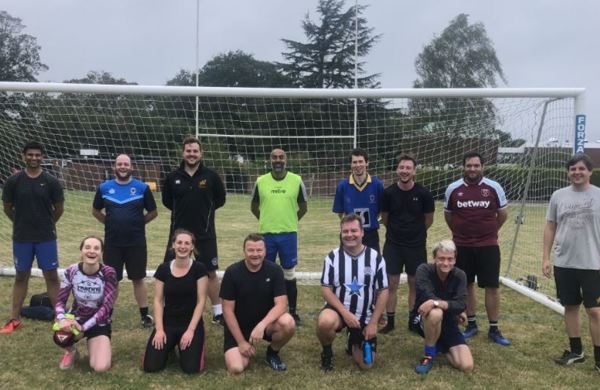 8 Oct 2021
In front of a cheering crowd of Olavians, the charity Staff Football Match took place on
Thursday 30 September. Mixed teams of staff affiliated to Harvard and Leeke played Bingham and Cure.
Dr Stewart opened the scoring for Bingham-Cure FC with a curling rocket and they
entered half-time in the lead after stalwart defending by Mrs Probodziak and Miss Difford.
The arrival of Mr Twose for Harvard and Leeke Utd whose professionally timed and placed crosses led to goals for Mr Young (who also scored from a kick-off) was not enough to equal the scoreline, which finished 5-4 in favour of Bingham-Cure FC.
£57.89 was collected for Brain Tumour Research.
With thanks to Jahnavi Singh for arranging publicity, Conor Nealon for refereeing and Mr Ford and Premises for preparing the pitch.