European Day of Languages, competition winners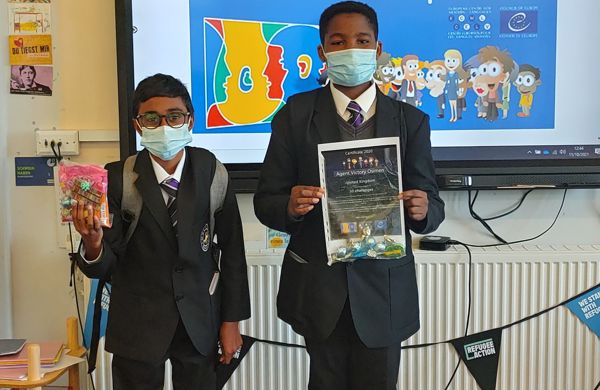 11 Oct 2021
We are delighted to announce that the following year 7 students won prizes for their excellent effort in their European Day of Languages, Secret Agent Booklets: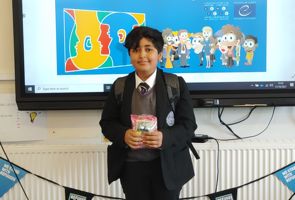 Sachin Prakash, Victory Osimen, Harsha Tiruveedhula, Daniel Macedo, Joshua Li Rey, Zachary Chan
Similarly, the winners of our Languages Poetry Competition, as organised and run by the MFL Prefects in Year 13, were decided. In first place, is Habibah Choudhry, in second place, Shaurya Mehta, and in third place, Sachin Prakash.
Habibah said the following about the inspiration behind her poem: My poem is a bilingual poem discussing the many issues almost every girl faces in South Asian culture. I chose to write it in Urdu as it is my mother-tongue but also because, to those who understand it the language (and can read it), it will hold more gravity as many words, and, more importantly, feelings are lost through translation.
They say the times have changed and yet people's mindset hasn't - why is it that a woman's is based on her appearance or on her choices of freedom. Freedom doesn't just mean wearing what clothes you want, it means having mental freedom to believe more than just what is prescribed to you, and I think that is what my poem ultimately argues there is a lack of.
The three winning entries and further comments from the poets can be read on the MFL SharePoint Blog here: https://stolavesgrammarschool.sharepoint.com/sites/MFLSocietyBlog
Huge congratulations to all of these students on their motivation and achievement.