Gareth Bacon MP visits Olave's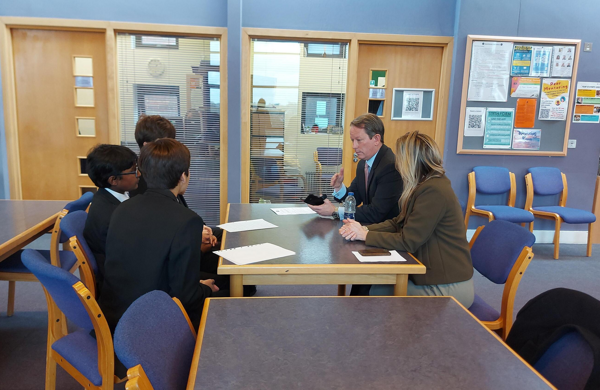 1 Feb 2023
Our thanks to local MP Gareth Bacon, who came in to school, for a second time this academic year, on Friday 27th Jan to speak to Sixth Form Students - on this occasion to discuss how transferable his skill set is to our form reps and students looking to lead in anyway. The Sixth Form Library was full of enthusiastic students who thoroughly appreciated his presentation.
Three Year 10 students also came along as they had further queries and were also hoping to secure Mr Bacon's involvement for the forthcoming Politics Awareness Week in March.
Having written notes and questions beforehand, Hugo, Ayush and Eythan were very impressive. Their preparation was rewarded as they managed to secure six hours of Mr Bacon's time in March for another visit.