Practical music exam successes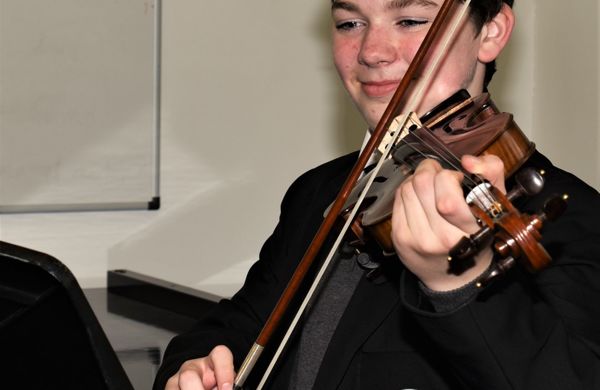 16 Nov 2020
Over the half-term break, the Music Department hosted ABRSM graded music examinations for 52 candidates, ranging from Grade 1 to Grade 8 for saxophone, violin, jazz piano and voice among other instruments.
The results are now in and we are pleased to announce a pass-rate of 100%. Special congratulations go to the 27 musicians who gained merit and distinction results in this session. Well done to all who entered for an exam this time and who now embark upon the next stage of their musical development.
It is hoped that there will be another exam session at St. Olave's in early 2021. Further details are available from Mr Blew (dblew@saintolaves.net).