Overview
Ms C. Marwood - Head of Biology
---
Biology is the study of living organisms, from bacteria to plants and animals, with the possible inclusion of viruses.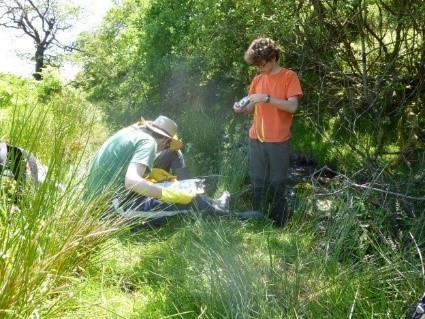 It is an exciting Science which finds itself at the forefront of Twenty-first Century scientific endeavour, whether in the field of genetics, biotechnology, conservation or the development of new medicines. Biologists are working to solve the biggest challenges currently faced by people and the planet, and the study of Biology encourages students to appreciate the interdependence of living things from the molecular level all the way up to the complexity of an ecosystem.
The Biology department is a diverse and very experienced unit, occupying four laboratories within the Science Faculty building. The curriculum is supported by a wealth of resources and the emphasis is very much on bringing the subject to life using visual aids, living materials and the grounds of the school. Pupils are encouraged to think for themselves, to develop investigative skills and to follow their own research ideas. While all students take Biology from Year 7 to Year 11, uptake in the Sixth form is high with an average of 100 students starting the A level course every year.
The Biology curriculum is supported by a range of extracurricular activities, from the lower school Crest club, to the thriving Sixth Form societies, Natural Sciences Society and Medics' Society. Visiting speakers and trips out to conferences and field centres further enrich the A level course.
---
Wider reading suggestions for Biology Students
KS3 Science - Reading Suggestions
Return to all subjects